Gesellschaft


Göttinger Friedenspreis: Interview mit Dr. Shir Hever, Vorstandsmitglied der Berliner 'Jüdische Stimme' [22.03.2019]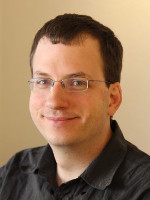 REAL NEWS NETWORK: … The Gottingen Peace Prize in Germany is not something that normally makes headlines, even in Germany where the prize is awarded. This year, however, newspapers, radio stations, and television stations across Germany have covered it with intensity. Why? Because the prize was awarded to a group called Jewish Voice for a Just Peace in the Middle East.
… Let's first talk about Josef Schuster, who is from the Central Committee of the Jews of Germany, and accused everyone involved with the Jewish Voice for Peace of being anti-Semitic.
SHIR HEVER: … I just want to make one point about the way that Josef Schuster handled himself in this particular scandal, because what he did, he acted behind the scenes in order to put pressure on various organizations, to try to get them to boycott the Jewish Voice for a Just Peace. And he did that by basically making them choose between two options; either you choose a Jewish group which is supporting the rights of Jewish people and also Palestinian people, or you support a Jewish group that supports the State of Israel.

Bitte lesen Sie hier weiter.
Ergänzende Links:
Interview mit unserem Vorstandsmitglied Shir Hever zum Göttinger Friedenspreis (js)




Göttinger Friedenspreis: Feiger und unehrlich begründeter Rückzug von Universität, Stadt und Sparkasse [20.02.2019]
Die Preisverleihung von Göttinger Friedenspreis an die "Jüdische Stimme für gerechten Frieden in Nahost e.V." findet trotz des feigen und unehrlich begründeten Rückzugs von Universität, Stadt und Sparkasse statt. Bitte um Spenden für Preisverleihung.
Andreas Zumach,
Vorsitzender der Jury des Göttinger Friedenspreises
Erklärung vom 20.2.2019
Die drei institutionellen Unterstützer des Göttinger Friedenspreises - Universität, Stadt und Stadtsparkasse - haben dem Druck von Falschbehauptungen, Verleumdungen und Rufmord gegen den diesjährigen Preisträger "Jüdische Stimme für gerechten Frieden in Nahost" nachgegeben und ihre Unterstützung für die/Teilnahme an der Verleihungsfeier am 9. März gestern (19.2.) Nachmittag endgültig abgesagt:
Bitte lesen Sie hier weiter.
Ergänzende Links:
Eine Welle der Unterstützung für kritisierten Preisträger (gtag)
Stadt, Uni und Sparkasse steigen beim Göttinger Friedenspreis aus (mal)


---
Ältere Gesellschafts-Nachrichten finden Sie
hier
.
POPULAR RESISTANCE
AKTIVISMUS
Argumentationsleit­fa­den
:
Der Israe­lisch-Pa­läs­ti­nen­sische Kon­flikt
- Auf­räu­men mit gäng­igen An­sich­ten
BOYCOTT - DIVESTEMENT - SANCTIONS
MENSCHENRECHTE
'Geheime' Berichte der EU-Delegation in Israel
:
• Die Verdrängung der Palästinenser aus Ost-Jerusalem (2011)
• Die Verdrängung der Palästinenser aus 'Zone C' (2011)
amnesty international:
Israel verweigert Pa­läs­ti­nen­sern Zugang zu Wasser
APARTHEID
Is­rae­li Prac­ti­ces to­wards the Pa­les­ti­nian People and the Ques­tion of Apart­heid (ESCWA)

Süd­afri­ka­nische Stu­die (Zusammenfassung):
"Occu­pation, Co­lo­nia­lism, Apart­heid?"

Do­ku­men­ta­tion des BNC:
Demo­cra­tic South Africa's com­pli­city in Israel's occu­pa­tion, co­lo­nia­lism and apart­heid
BADIL: Präsen­tation zu Apart­heid

Israel ist ein Apartheidsstaat (ipk)

Webseite: itIsApartheid

Dokumente:
• UN-Resolution 3068
• Inter­national Con­ven­tion on the Sup­pres­sion and Punish­ment of the Crime of Apart­heid
• Rome Statute des IGH
GAZA
Amnesty International Report:
Israel/Gaza: Operation 'Cast Lead': 22 days of death and destruction.
Download.
Goldstone-Report: Hinweise auf die Furcht der isr. Regierung liefern deren Bemühungen, die Anklage durch eine fast gleichnamige Webseite zu unterdrücken.
Kriegsverbrechen in Gaza:
Re­port der von Rich­ter Ri­chard Gold­stone ge­lei­te­ten UN-Un­ter­su­chungs­kommis­sion.
Download.
Ab­schlies­sende Kai­ro-Er­klä­rung des 'Gaza Free­dom Marchs'.
FRIEDENSPROZESS
Die UNO, das Völker­recht und die Zu­kunft Paläs­tinas
von Dr. Nor­man Paech
Der ge­heime "End of Mis­sion Re­port" des Son­der­beauf­trag­ten der UN für den Frie­den im Na­hen Os­ten, Al­varo de Soto. Auf unse­ren Sei­ten in vol­ler Länge. Näheres hier.
MEDIEN