Institut für Palästinakunde
- IPK -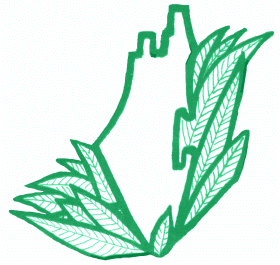 Gesellschaft


The Jerusalem Declaration on Antisemitism: "Antisemitism is discrimination, prejudice, hostility or violence against Jews as Jews (or Jewish institutions as Jewish)". [25.03.2021]
The 'Jerusalem Declaration on Antisemitism' is a tool to identify, confront and raise awareness about antisemitism as it manifests in countries around the world today. It includes a preamble, definition, and a set of 15 guidelines that provide detailed guidance for those seeking to recognize antisemitism in order to craft responses. It was developed by a group of scholars in the fields of Holocaust history, Jewish studies, and Middle East studies to meet what has become a growing challenge: providing clear guidance to identify and fight antisemitism while protecting free expression. It has over 200 signatories.
You'll find the JDA-Website here.


---
Ältere Gesellschafts-Nachrichten finden Sie
hier
.
AKTIVISMUS
Argumentationsleit­fa­den:
Der Israe­lisch-Pa­läs­ti­nen­sische Kon­flikt - Auf­räu­men mit gäng­igen An­sich­ten
BOYCOTT - DIVESTEMENT - SANCTIONS
MENSCHENRECHTE
'Geheime' Berichte der EU-Delegation in Israel
:
• Die Verdrängung der Palästinenser aus Ost-Jerusalem (2011)
• Die Verdrängung der Palästinenser aus 'Zone C' (2011)
amnesty international:
Israel verweigert Pa­läs­ti­nen­sern Zugang zu Wasser
APARTHEID
Is­rae­li Prac­ti­ces to­wards the Pa­les­ti­nian People and the Ques­tion of Apart­heid (ESCWA)

Süd­afri­ka­nische Stu­die (Zusammenfassung):
"Occu­pation, Co­lo­nia­lism, Apart­heid?"

Do­ku­men­ta­tion des BNC:
Demo­cra­tic South Africa's com­pli­city in Israel's occu­pa­tion, co­lo­nia­lism and apart­heid
BADIL: Präsen­tation zu Apart­heid

Israel ist ein Apartheidsstaat (ipk)

Webseite: itIsApartheid

Dokumente:
• UN-Resolution 3068
• Inter­national Con­ven­tion on the Sup­pres­sion and Punish­ment of the Crime of Apart­heid
• Rome Statute des IGH
GAZA
Amnesty International Report:
Israel/Gaza: Operation 'Cast Lead': 22 days of death and destruction.
Download.
Goldstone-Report: Hinweise auf die Furcht der isr. Regierung liefern deren Bemühungen, die Anklage durch eine fast gleichnamige Webseite zu unterdrücken.
Kriegsverbrechen in Gaza:
Re­port der von Rich­ter Ri­chard Gold­stone ge­lei­te­ten UN-Un­ter­su­chungs­kommis­sion.
Download.
Ab­schlies­sende Kai­ro-Er­klä­rung des 'Gaza Free­dom Marchs'.
FRIEDENSPROZESS
Die UNO, das Völker­recht und die Zu­kunft Paläs­tinas
von Dr. Nor­man Paech
Der ge­heime "End of Mis­sion Re­port" des Son­der­beauf­trag­ten der UN für den Frie­den im Na­hen Os­ten, Al­varo de Soto. Auf unse­ren Sei­ten in vol­ler Länge. Näheres hier.